There have been a lot of questions on Compuserve, Facebook, and various fan sites lately about when Diana's next book(s) will be coming out. To the best of my knowledge -- and keeping in mind that I have NO inside information whatsoever! -- this is where things stand right now.
(Last updated July 1, 2014)
1) WRITTEN IN MY OWN HEART'S BLOOD
WRITTEN IN MY OWN HEART'S BLOOD (Book 8 of the OUTLANDER series) was published on
June 10, 2014!
Look
here
for Diana's announcement with more details.
The
German edition
will be published on July 21, 2014.
See my
Book 8 FAQ page
for more information.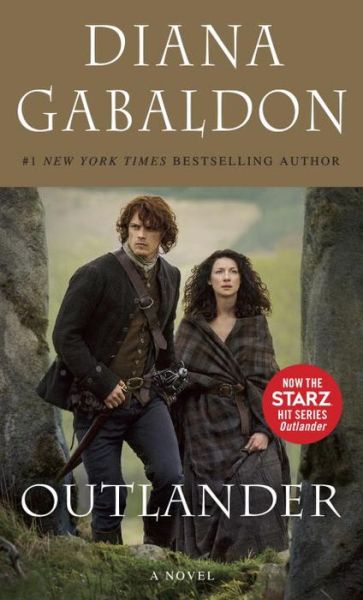 2) OUTLANDER TV Series tie-in paperback
In anticipation of the
series premiere of the OUTLANDER TV series on STARZ
, Random House released a
special "TV tie-in edition" of OUTLANDER
on July 1, 2014.
Please see
Diana Gabaldon's blog post of May 16, 2014
for more information. If you live in the US, you can order the STARZ tie-in paperback of OUTLANDER from
Amazon
or
Barnes and Noble
, or check with your local bookstore.
3) E-book on how to write sex scenes
Diana has mostly finished writing this non-fiction e-book (about 40,000 words, working title BLUSHING OPTIONAL), but it doesn't yet have a publication date.
4) THE OUTLANDISH COMPANION, Volume 2
We have very little information about the OC II, other than the fact that Diana has been collecting a lot of things to put in it. <g>
Diana
had this to say on Facebook on October 15, 2011
, in response to a question about when we might see the OC II in print:
The publisher says they don't want to bring it out until after Book Eight, so we can include WRITTEN IN MY OWN HEART'S BLOOD _in_ the OC II.
If I find out anything more specific, I'll post it here.
5) RED ANT'S HEAD, aka BROKEN WEB
This is a contemporary crime novel featuring Tom Kolodzi, set in present-day Phoenix, AZ. Diana has said she might focus on this book next, after MOHB is completed. Stay tuned for further updates!